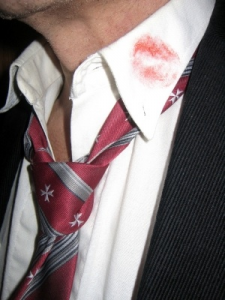 Can you spot a husband prone to infidelity? If he's unhappy with his wife, he'll cheat, right? Not necessarily. Here, experts explain this phenomenon and dispel other popular cheating myths.
Fact #1: Most men are still in love with their wives when they cheat.
Men who cheat haven't fallen out of love; they've become unsatisfied with the current state of it. While they're fulfilled in some areas, like being a provider, the romance may be missing. To avoid this in your marriage, plan nights out together, set aside time for sex and discuss hopes and dreams–not just workdays and your son's last soccer game.
Fact #2: Men usually cheat with women they know.
Intimacy expert Mary Jo Rapini explains, "A lot of women think that all cheating women are floozies-not true. The relationships are usually friendships first." A good idea: Make sure your husband feels more connected to you than to his business partner.
Fact #3: Women cheat just as much as men, and their affairs are more dangerous.
An Indiana University study shows that men and women cheat at the same rate. But "the reasons the sexes cheat are different," says relationship expert Charles J. Orlando. He explains women are more likely to cheat for emotional satisfaction. But if it's just sex, it's less about attachment and more about a hurtful mistake.
Fact #4: A wife often knows her husband's cheating.
How could Tiger Woods's ex, Elin Nordegren, and Arnold Schwarzenegger's ex, Maria Shriver, not have known what their high-profile husbands were up to? They probably did, but couldn't bear to acknowledge it.
Fact #5: The wife's not to blame if her husband cheats on her.
Realize this: If your husband is unfaithful, it's not your fault, no matter what people say. "When a man cheats, he's making a conscious choice to do it," says Dr. Brosh. "The idea of being pushed into the arms of another woman is an expression, not a reality."
Do you agree with these given facts? Tell us how infidelity has rocked your own relationship and how you toughed it out!
Image: Authors Den