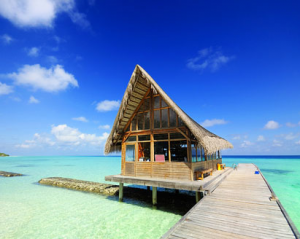 The Caribbean is one of the most frequented beach destinations on the planet. Whether planned or unplanned, a trip to this group of islands will surely be an unforgettable one! And because you just can't get enough of The Caribbean, Ziimeo Travel Magazine gives you more of this charming place in its next edition. This is good news to those who have read our first Caribbean feature. You can now get another dose of your tropical vacation in Ziimeo Travel Mag's next travel issue!
'Unique adventures'
Ziimeo Travel Magazine is a division of Ziimeo.com, the interactive travel media sharing site for all your videos, images, music and games. Every month, this online magazine will deliver amazing travel destinations and feature unique adventures involving land, sea, and air activities. On top of that, you will get useful and practical tips for lodging, shopping, eating, and other travel services you might need. All these are brought to you by certified travel experts from different corners of the world.
'Most relevant information'
For this second issue featuring The Caribbean, Ziimeo Travel Mag will continue to splash you with a wealth of information encompassing the jaw-dropping sights, mouth-watering foods, and exhilarating adventures just waiting to be unfurled. You will know more of this place and its local culture, entertainment, shopping destinations, and wild activities. Ziimeo Travel Mag will continue to give you a taste of the most in-demand Caribbean cuisines at your selected setting. Explore the different dive sites and discover the hidden treasures of its underwater world. Fall in love all over again with the romantic settings of the different islands of The Caribbean.
As an adventure-thirsty explorer, you will surely devour the most relevant information that Ziimeo Travel Mag will offer you. Whether you want to know about the best island destination, the most daring water activities, the most breath-taking views, the most relaxing shores, or the most delectable foods, ZTM is your go-to magazine!
Are you excited for your Caribbean adventure? Crank up the volume of your reggae music, pack your beach bag, put on some lotion, grab your camera, and enjoy an adventure of a lifetime at The Caribbean. Read Ziimeo Travel Mag because your greatest adventure can start here!
Image: Destination 360