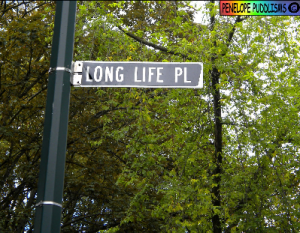 If you want to know how long you will live, you might stop fretting over genetics and family history and instead look at your educational achievements. Education is certainly not the only variable associated with longer lives, but it may be the most powerful.
Recent study findings published in the journal Health Affairs present a remarkable update to the already considerable research showing education to be a powerful predictor of longer life spans.
"The lifelong relationships of education and its correlates with health and longevity are striking," the article said. "Education exerts its direct beneficial effects on health through the adoption of healthier lifestyles, better ability to cope with stress, and more effective management of chronic diseases. However, the indirect effects of education through access to more privileged social position, better-paying jobs, and higher income are also profound."
While the findings are good news for educated Americans, they also indicate that medical and lifestyle breakthroughs that have triggered the much-publicized longevity revolution are not being enjoyed by less-educated Americans whose lifespans have fallen further behind over time. This trend has implications for the debate about raising the Social Security retirement age. It also adds a compelling mortality tale to the economic costs of the nation's falling educational-achievement levels compared with other nations.
The impact of education on lifespans is so powerful, the authors said, that improving people's health and lifestyle behaviors alone "are not likely to have a major impact on disparities in longevity." The authors called on policymakers to "implement educational enhancements at young, middle, and older ages for people of all races, to reduce the large gap in health and longevity that persists today."
Do you agree that education is a big factor in longevity? What steps are you taking to ensure that you live a long and fruitful life? Share your health and longevity secrets with us!
Image: Penelope Puddle