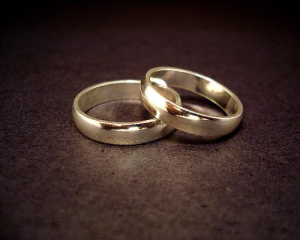 It was a dark secret than nobody shared with Valerie Spruill while her husband was alive. For years after his death, she heard bits of the story. None of it made sense, until her uncle finally told her what no one else had: She had unknowingly married the father she never knew.
Spruill, 60, of Doylestown, Ohio, went public with her story this month, first published in the Akron Beacon Journal, with the hopes that it would help others facing what seem like insurmountable problems. Spruill said she has been grappling with this bizarre incident since she first learned the truth in 2004, six years after her husband Percy Spruill died.
She confirmed that her husband was indeed her father through a DNA test, hair taken from one of his brushes. The aftermath of the secret was devastating emotionally — and physically, Spruill suffered two strokes and was diagnosed with diabetes.
Spruill met and married her husband-father in Akron and settled in Doylestown, a working class suburb of about 2,300. She initially struggled with anger, with hating Spruill for what happened. But therapy taught her what happened wasn't her fault. Her faith taught her to forgive.
By all accounts, Spruill's mother got pregnant as a teenager while dating her then 15-year-old father. She was 3-months-old when she was sent to live with her grandmother and grandfather, who she initially believed as she grew up was her father. But nobody, she said, talked about her real father. There's nobody left to give her the answers about her husband-father.
In recent days, shortly before the news broke, she also told her three children and eight grandchildren about the news and was surprised that they handled it better than she did. "I thank God that he gave me a chance to live through all of this," she said. "It is nothing short of a miracle that I'm still here. I want people to know that they can survive something like this."
Do you know someone who has experienced a similar thing? How can these happenings be prevented? Feel free to share your thoughts on this topic!
Source: CNN
Image: In Flex We Trust