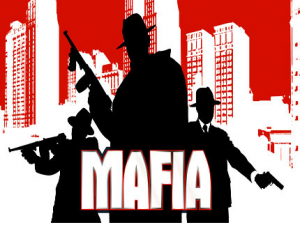 Organized crime has tightened its grip on the Italian economy during the economic crisis, making the Mafia the country's biggest "bank" and squeezing the life out of thousands of small firms, according to a report on Tuesday.
Extortionate lending by criminal groups had become a "national emergency," said the report by anti-crime group SOS Impresa. Organized crime now generated annual turnover of about 140 billion euros ($178.89 billion) and profits of more than 100 billion euros, it added.
Organized crime groups like the Sicilian Cosa Nostra, the Naples Camorra or the Calabrian 'Ndrangheta have long had a stranglehold on the Italian economy, generating profits equivalent to about 7 percent of national output. Extortionate lending had become an increasingly sophisticated and lucrative source of income, alongside drug trafficking, arms smuggling, prostitution, gambling and racketeering, the report said. It estimated about 200,000 businesses were tied to extortionate lenders and tens of thousands of jobs had been lost as a result.
Small businesses, who have struggled to get hold of credit during the economic slowdown, may have been increasingly tempted to turn to the mafia, said the report. Typical victims of extortionate lending were middle-aged shopkeepers and small businessmen who would struggle to find a new job and who were ready to try anything to avoid bankruptcy, it added.
According to a separate report this week from small business association CNA, 56 percent of companies had seen banks tighten their lending requirements in the past three months.
Source: Reuters
Image: Phil's Stock World