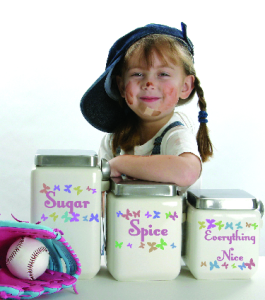 A few years ago at my son's preschool camp award ceremony, I sat silently as well-meaning counselors called each child forward. Girls: best hair, best clothes, best friend, best helper and best artist. Boys: best runner, best climber, best builder and best thrower. My son won best soccer player. In general, girls received awards for their personalities and appearance and boys for their actions and physical attributes.
'Shape their interactions'
The gender disparity was subtle but present. And then my daughter got her certificate, showing her in a funky orange sweater, tight pants, and holding a bowling ball. Her award — best dressed.
Sometimes, I find the prospect of raising a girl to be terrifying. The forces of patriarchy conspire to render girls weak, subordinate and sexually objectified. When we respond to infants by gendering our speech, strong for boys and lilting for girls, we immediately start to shape their interactions with the world.
'Closeted and coddled'
The teenage years with the new dangers of sex, alcohol, eating disorders and more will arrive before we know it. I can't save her from all of this, and anyway we buy into purity culture (the notion that only a father's constant surveillance can save our daughters) at our peril and the peril of our daughters. Our daughters need to be strong, not closeted and coddled. We have to arm them with the tools to question, resist and change our patriarchal culture.
Our culture constantly projects the message that only appearances matter, and this message is aimed squarely at our children. We can fight this only by working against the grain, resisting gendered language and emphasizing the internal over the external.
Are you also guilty of gender-stereotyping your kids? Do you agree or disagree with this write-up?
Source: David M. Perry, CNN
Image: NY Metro Parents