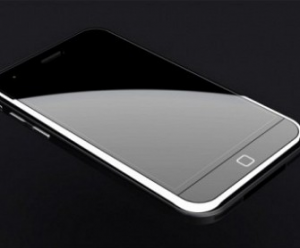 Apple has won a patent for a removable iPhone case that cuts down on background noise.
Touting what the company is calling a "windscreen" design, the concept aims to reduce distracting sounds picked up by the device's microphone that may make it hard to hear a phone conversation.
"The windscreen is designed to reduce wind noise, air blasts, vocal plosives and other noise," Apple said in its patent application. "This may enable the speech of a user of the device to remain intelligible despite the presence of such noise during a call, and without requiring the user to shout into the device's microphone."
Although the patent was filed on Jan. 11, 2011, the U.S. Patent and Trademark Office approved the application last week. The patent is good for all portable electronic devices that enable users to participate in a real-time two-way conversation. It is unknown if and when Apple will launch the windscreen case. Meanwhile, since the patent was filed before the launch of the current iPhone 4S and judging by the rendering, it looks like the iPhone will stay the same shape and size for some time.
Would you buy a windscreen for your iPhone? Are noise-cancelling accessories practical for you? Share your opinions with us in the comment box below!
Source: Digg
Image: In Rumor