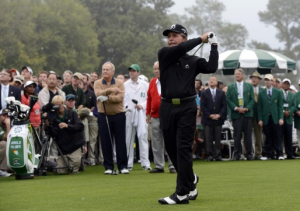 PN The Magazine's annual "Body Issue" will once again ask athletes from a wide array of sports to drop their clothing in the name of fan appreciation. The fifth annual installment will also draw talent from several generations, as 77-year-old golfer Gary Player will take it all off for the magazine.
'Bare it all'
As ESPN.com reports, 21 athletes will tear off their jerseys and uniforms for the special issue, which drops on July 12. The most notable name has to be Player, who CBS Sports notes will be the oldest to ever feature in this special edition of the magazine. For those uninitiated, the Body Issue asks sports stars to bare it all for fans curious to see the human form needed to compete at the highest of levels.
Fans uneasy about nudity need not worry, as controversial body parts are hidden behind well-placed hands, shadows or other creative measures.
'Discarding embarrassment'
Player, a golfer well past his prime, comes to the issue to prove that fitness is not relegated to the young. He is a nine-time grand slam champion and has played professionally since 1953.
This particular issue has always been about creating buzz for a curious fanbase wanting to take a peek under all that sports apparel. More importantly, it gives fans an idea of the shape, size and form of athletes who have carved their bodies with the chisel of countless hours of hard work. Player is most definitely among them, discarding embarrassment much like athletes who have decades of youth on their side.
What is your opinion regarding Gary Player's upcoming nude stint on ESPN's 'Body Issue'? Let your voice be heard via the comment box below!
Source: Gabe Zaldivar | Bleacher Report
Image: Game Dayr