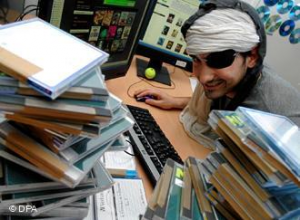 It is about to get a bit more difficult to illegally download TV shows, movies or music online. The Copyright Alert System was announced last July and has been four years in the making.
'Spot Illegal Downloading'
If you use AT&T, Cablevision, Comcast, Time Warner, or Verizon as your Internet service provider, you could receive the first of one of these notes starting in the next two months. The Internet provider is delivering the message, but the legwork is being done by the copyright owners, which will monitor peer-to-peer networks such as BitTorrent.
They use a service called MarkMonitor, which uses a combination of people and automated systems to spot illegal downloading. It will collect the IP addresses of offenders, but no personal information. The IP addresses are turned over to the Internet providers, which will match up the address with the right customer and send the notification.
'Mild punishments'
The warning system is described as a graduated response. First the Internet provider will let the customer know that their Internet connection is being used do download content illegally. The note will include information to steer them away from their life of crime, including tips on how they can download content legally. There will also be tips on securing Internet connections, just in case you were unaware that your neighbor was downloading season three of "Dexter" using your unprotected wireless network.
After the educational phase, the customers will be asked to acknowledge that they received the warning. If they continue to download content illegally, the alerts will threaten mild punishments, such as forcing the copyright violator to read "educational materials," or throttling their Internet connection so that it is slow, making it harder to download large files. If a customer feels they are being wrongly accused, they can ask for a review, which will cost them $35 according to the Verge.
Are you in favor of the Copyright Alert System? Feel free to share your thoughts and opinions about this topic!
Source: CNN
Image: DW-World