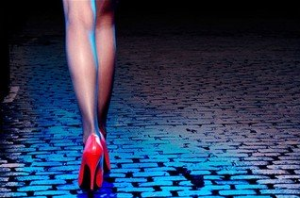 A man has been warned after he dialled 999 to complain about a prostitute's looks after meeting her.
'Not as attractive'
West Midlands Police said they were contacted by the caller who said he "wished to report her for breaching the Sale of Goods Act". The force said the call was received at about 19:30 BST on Tuesday complaining that the woman was not as attractive as she had claimed. Officers have now sent the man a letter warning him about wasting police time.
Sgt Jerome Moran, based at Solihull police station, called the man back to offer some advice. He said:
"It was unbelievable – he genuinely believed he had done nothing wrong and that the woman should have been investigated by police for misrepresentation… I told him that she'd not committed any offences and that it was his actions, in soliciting for sex, that were in fact illegal."
'Sale of Goods Act 1979′
Despite the man refusing to give his details, police were able to identify him and have sent him a letter warning him about his actions.
The Sale of Goods Act 1979 gives consumers legal rights, stipulating goods which are sold must be of satisfactory quality, be fit for purpose and must match the seller's description.
Well, what can you say about this bizarre police call? Who was at fault here — the man or the "ugly" prostitute?
Source: BBC News
Image: Xiam 007