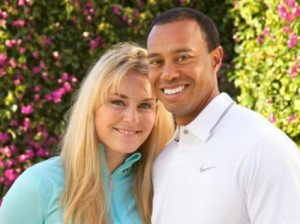 On Monday, Tiger Woods decided to end all of the speculation that he was dating Lindsey Vonn by releasing a few pictures of the two on Facebook and delivering the following statement:
'Ordinary couple'

This season has been great so far and I'm happy with my wins at Torrey and Doral. Something nice that's happened off the course was meeting LindseyVonn. Lindsey and I have been friends for some time, but over the last few months we have become very close and are now dating. We thank you for your support and for respecting our privacy. We want to continue our relationship, privately, as an ordinary couple and continue to compete as athletes.
'Wasn't a well-kept secret'
Vonn decided to make a statement of her own on her Facebook page:
I guess it wasn't a well-kept secret but yes, I am dating Tiger Woods. Our relationship evolved from a friendship into something more over these past few months and it has made me very happy. I don't plan on addressing this further as I would like to keep that part of my life between us, my family and close friends. Thank you for understanding and your continued support! xo LV
For those uninitiated, Woods and Vonn, a famed alpine skier, had been linked together in a rumored romance for the past several months. Things really heated up back in February when Woods reportedly sent his private jet to pick up the injured skier from Austria, an act that screamed, "Those two are so hooking up."
And now we can confirm that they most certainly are.
Well, does the Tiger Woods-Lindsey Vonn love team get a thumbs up from you or not? Do you think this relationship is for keeps or do we see another heartbreak looming ahead?
Source: Gabe Zaldivar, Bleacher Report
Image: Breitbart