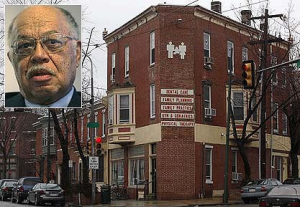 Dr. Kermit Gosnell, 72, was convicted of first-degree murder and could face execution in the deaths of three babies who authorities say were delivered alive and then killed with scissors at his grimy clinic, in a case that became a flashpoint in the nation's debate over abortion.
'Babies who were still moving'
Gosnell was cleared in the death of a fourth baby, who prosecutors say let out a soft whimper before he snipped its neck. Gosnell was also found guilty of involuntary manslaughter in the drug-overdose death of a patient who had undergone an abortion.
Former clinic employees testified that Gosnell routinely performed illegal late-term abortions past Pennsylvania's 24-week limit, that he delivered babies who were still moving, whimpering or breathing, and that he and his assistants "snipped" the newborns' spines, as he referred to it.
'Thousands of abortions'
Prosecution experts said one was nearly 30 weeks along when it was aborted, and it was so big that Gosnell allegedly joked it could "walk to the bus." A second fetus was said to be alive for some 20 minutes before a clinic worker snipped its neck. A third was born in a toilet and was moving before another clinic employee grabbed it and severed its spinal cord, according to testimony. Baby E let out a soft whimper before Gosnell cut its neck, the jury was told; Gosnell was acquitted in that baby's death.
Gosnell's attorney, Jack McMahon, argued that none of the fetuses was born alive and that any movements were posthumous twitching or spasms. He performed thousands of abortions over a 30-year career.
Are you for or against abortion? What is your take in the Doctor Kermit Gosnell's case?
Source: Fox News
Image: Examiner