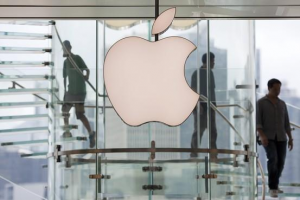 Apple Inc.'s next iPhone, currently being manufactured by Asian component makers, will use a new technology that makes the smartphone's screen thinner, people familiar with the matter said, as the U.S. technology giant strives to improve technological features amid intensifying competition from Samsung Electronics Co. and other rivals.
Japanese liquid-crystal-display makers Sharp Corp. and Japan Display Inc.—a new company that combined three Japanese electronics makers' display units—as well as South Korea's LG Display Co. are currently mass producing panels for the next iPhone using so-called in-cell technology, the people said. The vast majority of OLED screens used in mobile devices today are supplied by Samsung. OLED screens, which don't require backlighting, tend to be thinner than conventional LCD panels.
While Apple and Samsung together dominate the lucrative market for high-end smartphones, the companies are under constant pressure to meet high expectations for more-powerful, capable devices that are easier to carry.
A thinner screen in the next iPhone could make the whole device slimmer, or make extra room available for other components such as batteries. But in-cell touch screens are harder to manufacture than conventional LCD screens. The people familiar with the situation said that LCD makers are finding the manufacturing process challenging and time-consuming as they scramble to achieve high yield rates. Analysts have said that the new iPhone is expected sometime in the fall.
In May, people familiar with the matter said that the new iPhone will likely come with a screen larger than the current iPhone's 3.5-inch display. A thinner screen could help offset an increase in weight due to the larger size.
Are you in favor of a new iPhone with thinner screen? Tell us about your expectations for the incoming Apple product!
Image: Tweak Town