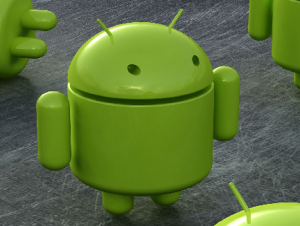 If you got a new Android smartphone for the holidays, here are some things you want to do right away!
1. Don't Skip the Google Account Setup
This is the fastest way to set up your email, calendar, and contacts (core PIM functionality), but it's optional. If you skipped it, go back and complete it, even if you're using someone other than Google for your basic PIM functions.
2. Get a Car Kit
It's becoming illegal in more places to use your phone in your car. Two things you'll want to get are a Bluetooth headset and a USB car charger, but if your phone has a car dock built specifically for it, you'll probably want to consider that option first.
3. Turn on Your WiFi
WiFi is probably faster than your phone's 3G or 4G data connection, so when you're under a WiFi bubble, your phone will be faster! WiFi uses less power than traditional cellular data, so your battery will last longer when using WiFi rather than cellular data.
4. Set Your Data-Hungry Apps to Update Less Often
To help keep data usage down and battery life from magically disappearing, you should open each type of app and check its settings for "Update Frequency". Some social apps are come set top update every 15 minutes. I set mine to update every 4 hours, or "only when charging".
5. Log in to Google Talk
Google Talk is the chat app that comes built-in to your Android, and it's terribly under-used. You can use Google Talk not only to instant message people with other Android smartphones, but also those who use Gmail on their desktop and laptop computers.
Source: Mashable Tech
Image: Tech Drive-in