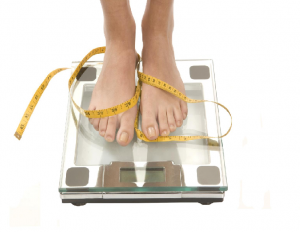 In an effort to clear the air and get back to solid basics, we decided to tackle the most prevalent weight loss "facts" out there and reveal them as the myths they are.
EATING AFTER 8 PM IS A DIET DON'T
It's not when you eat, it's what (and how much) you eat. The reason some diets suggest you close the kitchen after enjoying the early-bird special is that people have a tendency to overeat at night, especially if they have skipped a meal during the day.
IF YOU ARE ON A DIET YOU SHOULD AVOID RED MEAT AT ALL COSTS
You don't have to swear off red meat. Red meat, in moderation, is a great source of protein and iron.
OVER-THE-COUNTER WEIGHT LOSS PRODUCTS THAT ARE LABELED "NATURAL" OR "HERBAL" ARE SAFE AND EFFECTIVE
Just because you can buy something in a health food store doesn't mean it's healthy. Unless and until a product's claims have been evaluated by the FDA, you should be skeptical.
YOUR BODY HAS A BIOLOGICALLY PRE-DETERMINED SET WEIGHT AND ALL ATTEMPTS TO CHANGE IT WILL FAIL
Blaming your grandparents for the yo-yo-ing you see on the scale isn't going to fly. And if you're pre-disposed to be skinny, you still ought to be eating right and exercising — for your health.
YOU SHOULD WAIT UNTIL YOU ARE HUNGRY TO EAT
People who skip meals or eat erratically have a tendency to overeat to make up for the food they missed. And eating too few calories actually triggers your body to hold on to fat and burn fewer calories.
Source: Yahoo News
Image: Tera Warner