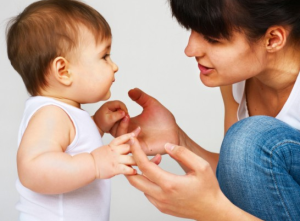 Parents often quip that their kids—especially their rambunctious little boys—are "going to be the death of me," and new research shows that they may be right: Having sons can shave an average of eight and a half months off of a mom's life. (The affect on dads? None, apparently.)
'Reduced post-reproductive survival'
The study, by evolutionary ecologist Dr. Samuli Helle of the University of Turku in Finland and Dr. Virpi Lummaa of the University of Sheffield in the United Kingdom, was published this week in the journal Biology Letters. He and his team looked at the post-childbirth survival rates of 11,166 mothers and 6,360 fathers in pre-industrial Finland, using records kept by the Lutheran Church there.
"Irrespective of access to resources, mothers, but not fathers, with many sons suffered from reduced post-reproductive survival," they wrote in the study.
After crunching the numbers, the researchers found that a mother who bore six sons would live on average another 32.4 years after the youngest son's birth, while a mother who gave birth to girls would live approximately 33.1 years after her youngest daughter came along. The shorter life expectancy was the same regardless of the mom's social or financial status, though Helle said that "societal and cultural reasons could also play a factor."
'Correlation, not cause'
Still, Helle said in a statement: "The research shows the more sons you have the lower post-reproductive survival was. Biologically, there is a bigger cost associated with having a boy than a girl, so that is one explanation for the shorter lifespan."
Male babies are usually bigger than female babies, which may have meant that they required more nutrients from the mother's body during gestation, researchers suggest. But modern moms with boys shouldn't worry too much: The study shows correlation, not cause (that is, it shows a link between having sons and dying earlier, but doesn't prove that one causes the other).
Do you think having a boy can really shorten a mother's lifespan compared to having a girl? Tell us about your most prominent parental woes!
Source: Lylah M. Alphonse, Yahoo Shine
Image: Giggle Gab