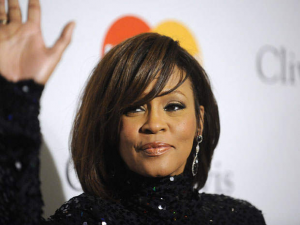 The body of pop star Whitney Houston is heading to New Jersey on a private jet tonight, ABC News has learned.
Houston's body was released by the Los Angeles coroner earlier today after the completion of an autopsy to determine the cause of her death. Houston was found "underwater and unconscious" in the bathtub of a Beverly Hills, Calif., hotel room Saturday afternoon, according to Beverly Hills police. Prescription drugs were found nearby, and bottles of champagne and beer were in the adjacent room at the Beverly Hilton Hotel, as seen in photos of the scene obtained by TMZ.
Amid the circumstances of her death, and Houston's history of drug addiction, many have speculated that the singer died after taking a toxic mix of prescription drugs and alcohol. Results of toxicology tests are not expected to be complete for six to eight weeks.
Earlier today, Houston's entourage moved out of the Beverly Hilton. Sources tell ABC News that many close to Houston have been questioned about her final hours. There were no obvious signs of trauma or foul play on Houston's body, according to sources with knowledge of the case. And while detectives from the Beverly Hills Police Crimes Against Persons detail are working the case, the department insists this is not a homicide investigation. However, they have not ruled out the possibility that the case could turn into one.
Houston's brother-in-law Billy Watson told ABC News that the singer's death was accidental, and certainly not suicide.
Source: Yahoo News
Image: National Post