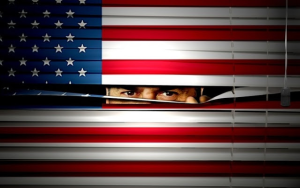 You've never heard of XKeyscore, but it definitely knows you. The National Security Agency's top-secret program essentially makes available everything you've ever done on the Internet — browsing history, searches, content of your emails, online chats, even your metadata — all at the tap of the keyboard.
'Widest reaching system'
The Guardian exposed the program on Wednesday in a follow-up piece to its groundbreaking report on the NSA's surveillance practices. Shortly after publication, Edward Snowden, a 29-year-old former Booz Allen Hamilton employee who worked for the NSA for four years, came forward as the source.
This latest revelation comes from XKeyscore training materials, which Snowden also provided to The Guardian. The NSA sums up the program best: XKeyscore is its "widest reaching" system for developing intelligence from the Internet.
'Could wiretap anyone'
The program gives analysts the ability to search through the entire database of your information without any prior authorization — no warrant, no court clearance, no signature on a dotted line. As The Guardian points out, this program crystallizes one of Snowden's most infamous admissions from his video interview on June 10:
"I, sitting at my desk," said Snowden, could "wiretap anyone, from you or your accountant, to a federal judge or even the president, if I had a personal email."
While United States officials denied this claim, the XKeyscore program, as the public understands it, proves Snowden's point. The law requires the NSA to obtain FISA warrants on U.S. citizens, but this is pushed aside for Americans with foreign targets — and this program gives the NSA the technology to do so. The training materials claim XKeyscore assisted in capturing 300 terrorists by 2008.
Do you believe the XKeyscore can trace all of your online data? And do you think the NSA can properly justify this so-called wiretapping conspiracy?
Source: Amanda Wills | Mashable, CNN
Image: The Hacker News