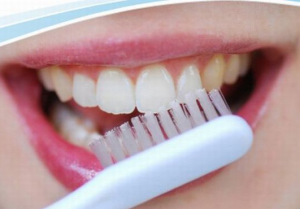 The Dental Health Foundation has warned that poor oral hygiene could cause the respiratory infection after research found a link between bacteria in the mouth and the lung disease.
Dr Samit Joshi of Yale University School of Medicine found changes in bacteria in the mouth preceded the development of pneumonia. He concluded that this process "suggests that changes in oral bacteria play a role in the risk for developing pneumonia".
Poor oral health has been associated with respiratory diseases for a number of years, as bacterial chest infections are thought to be caused by breathing in fine droplets from the throat and mouth into the lungs. This can cause infections, such as pneumonia, or could worsen an existing condition. Studies have even suggested a higher mortality rate from pneumonia in people with higher numbers of gum problems.
The findings of the study present further evidence that there's a significant health risk to the elderly and the young, according to Chief Executive of the British Dental Health Foundation, Dr Nigel Carter.
Simply brushing your teeth for two minutes twice a day using a fluoride toothpaste, cleaning in between teeth daily with interdental brushes or floss, cutting down on how often you have sugary foods and drinks and visiting the dentist regularly, as often as they recommend will be a great starting point.
Source: The Telegraph
Image: Health Spa Blog