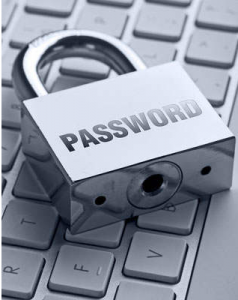 The number one way hackers get into protected systems isn't through a fancy technical exploit. It's by guessing the password. That's not too hard when the most common password used on business systems is "Password1."
There's a technical reason for Password1's popularity: It's got an upper-case letter, a number and nine characters. That satisfies the complexity rules for many systems, including the default settings for Microsoft's widely used Active Directory identity management software. Security services firm Trustwave spotlighted the "Password1″ problem in its recently released "2012 Global Security Report," which summarizes the firm's findings from nearly 2 million network vulnerability scans and 300 recent security breach investigations.
Around 5% of passwords involve a variation of the word "password," the company's researchers found. The runner-up, "welcome," turns up in more than 1%. Easily guessable or entirely blank passwords were the most common vulnerability Trustwave's SpiderLabs unit found in its penetration tests last year on clients' systems.
Exploiting weak or guessable passwords was the top method attackers used to gain access last year. It played a role in 29% of the security breaches Verizon's response team investigated.
But attackers are increasingly using brute-force tools that simply cycle through all possible character combinations. Length is the only effective guard against those. A seven-character password has 70 trillion possible combinations; an eight-character password takes that to more than 6 quadrillion.
Source: CNN
Image: The Kitchen Cabinet