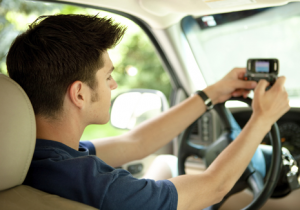 Bigger than the post-World War Two baby-boom generation but without the middle-class expansion that drove the earlier group's consumer habits, Generation Y includes an increasing number of people for whom driving is less an American rite of passage than an unnecessary chore.
"That moment of realizing that you're a grown-up – for my generation, that was when you got your driver's license or car," said Tony Dudzik, a senior policy analyst of the Frontier Group, a California-based think tank that has studied this phenomenon. "For young people now, that moment comes when you get your first cellphone."
U.S. residents started driving less around the turn of the 21st century, and young people have propelled this trend, according to the federal government's National Household Travel Survey. From 2001 to 2009, the average annual number of vehicle-miles traveled by people ages 16-34 dropped 23 percent, from 10,300 to 7,900, the survey found. Gen Y-ers, also known as Millennials, tend to ride bicycles, take public transit and rely on virtual media.
The Michigan researchers offered a few reasons why some younger drivers hesitate to get behind the wheel: the high cost of owning, fueling and maintaining a car and the convenience of electronic communication.
The Frontier Group's Dudzik suggested a related cause: computer and smartphone applications that make taking public transportation easier, with minute-by-minute tracking of buses and trains and simple online maps and travel directions. Whether Gen Y-ers will eventually drive more than they do now will affect transportation infrastructure costs, Dudzik said. Bikes and car-sharing services make it easier to avoid the expense of owning a fossil-fueled vehicle.
How old were you when you started driving? What impact could Gen Y-ers' indifference to driving have in our present economy? Share your thoughts and opinions with us!
Image: Cars