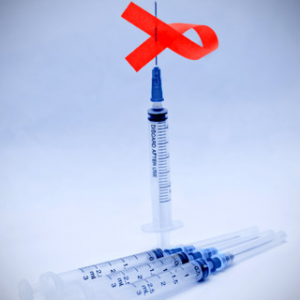 At an ill-fated press conference in 1984, U.S. Health and Human Services Secretary Margaret Heckler boldly predicted an effective AIDS vaccine would be available within just two years.
A 2009 clinical trial in Thailand was the first to show it was possible to prevent HIV infection in humans. Since then, discoveries have pointed to even more powerful vaccines using HIV-fighting antibodies. Now scientists believe a licensed vaccine is within reach.
The research consortium was funded by the National Institute of Allergy and Infectious Diseases (NIAID), founded in 2005 by the National Institutes of Health to identify and overcome roadblocks in the design of vaccines for the human immunodeficiency virus, which causes AIDS. NIAID's funding of CHAVI ended in June.
The Thai study tested Sanofi's ALVAC, a weakened canary pox virus used to sneak three HIV genes into the body, and AIDSVAX, a vaccine originally made by Roche Holding's Genentech that carried an HIV surface protein. Results of the study published in 2009 showed the vaccine combination cut HIV infections by 31.2 percent. According to many other experts, the result was not big enough to be considered effective, but its impact on researchers was huge, says Wayne Koff, chief scientific officer of the International AIDS Vaccine Initiative (IAVI) based in New York.
Preparations are under way for a follow-up trial testing beefed-up versions of the vaccines among heterosexuals in South Africa and men who have sex with men in Thailand. Once again, the trial will use a Sanofi vaccine, but instead of AIDSVAX, researchers will use a different vaccine candidate with a boosting agent from Novartis. The teams still need to retool the vaccines to work in South Africa, where the strain of HIV is different.
How bad is the prevalence of AIDS in your area? Do you think scientists could indeed come up with a licensed AIDS vaccine by 2019?
Image: Top News