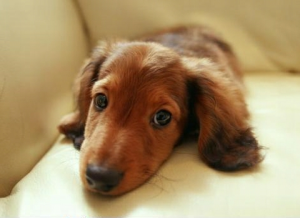 Just six months after issuing its latest warning about chicken jerky dog treats made in China, the Food and Drug Administration confirms it has logged more than 900 complaints from pet owners who say their dogs either were sickened or died after eating the treats.
Consumers have largely blamed two brands for the reported illnesses. Waggin' Train and Canyon Creek Ranch, both produced by Nestle Purina and made in China, are reportedly included in the samples being tested by the FDA. The agency told ABC News it has solicited samples of treats from the owners of the pets allegedly affected, but will not say whether it is tested those samples. To date, the FDA has not been able to determine a cause for the reported illnesses.
The FDA issued its first warning about chicken jerky treats from China in 2007 and again in 2008, both times based on consumer complaints. But it wasn't until a third warning — in late 2011 — that the momentum of complaints accelerated as an angry population of pet owners demanded to know what in the Chinese treats might be sickening their dogs.
A spokesperson for Nestle Purina told ABC News in March that the safety of pets is the company's utmost priority and that production of the treats in China is held to the highest quality and safety standards. Nestle Purina has not been named in any of the FDA warnings and the company points out that reported illnesses may be the result of eating things other than the chicken treats.
Has your pet exhibited symptoms of food poisoning related to the brands mentioned above? Share your thoughts and experiences with us!
Source: Yahoo News
Image: Poisoned Pets