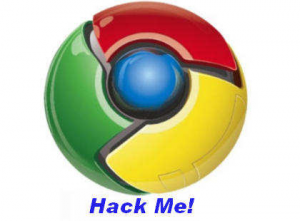 Google will pay up to $1 million to those that can hack its Chrome browser and expose and exploit potential threats, Forbes has said.
Chrome is participating in an annual hackathon called Pwn2Own, held next week at the CanSecWest security conference in Vancouver. For the last three years of the competition, Chrome has been left untouched while hackers have taken down browsers including Firefox, Internet Expolorer, and Safari, Forbes said.
"While we're proud of Chrome's leading track record in past competitions, the fact is that not receiving exploits means that it's harder to learn and improve," Google explained in a blog post. "To maximize our chances of receiving exploits this year, we've upped the ante."
Google isn't just rewarding hacks in Chrome. The company will pay $20,000 for a hack exposed in Windows, Flash, device drivers, or for general bugs that could fell any browser. It will pony up $40,000 for a partial Chrome exploit and it will pay $60,000, up to the million dollar limit, for full Chrome exploits and bugs that only exist in Chrome.
It's not a winner-takes-all competition. The prize money will be spread out across various competitors, up to $1 million. Google will also give the winners Chromebooks. Successful hackers will be required by Google to deliver full reports of their exploits.
Source: Digg
Image: Myce