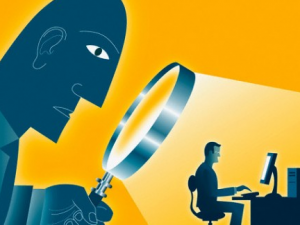 The government will be able to monitor the calls, emails, texts and website visits of everyone in the UK under new legislation set to be announced soon. Internet firms will be required to give intelligence agency GCHQ access to communications on demand, in real time.
The Home Office says the move is key to tackling crime and terrorism, but civil liberties groups have criticised it. Tory MP David Davis called it "an unnecessary extension of the ability of the state to snoop on ordinary people". Attempts by the last Labour government to take similar steps failed after huge opposition, including from the Tories.
A new law – which may be announced in the forthcoming Queen's Speech in May – would not allow GCHQ to access the content of emails, calls or messages without a warrant. But it would enable intelligence officers to identify who an individual or group is in contact with, how often and for how long. They would also be able to see which websites someone had visited. In a statement, the Home Office said action was needed to "maintain the continued availability of communications data as technology changes".
Even if the move is announced in the Queen's Speech, any new law would still have to make it through Parliament, potentially in the face of opposition in both the Commons and the Lords. The previous Labour government attempted to introduce a central, government-run database of everyone's phone calls and emails, but eventually dropped the bid after widespread anger.
Chris Huhne, then the Lib Dem home affairs spokesman, said any legislation requiring communications providers to keep records of contact would need "strong safeguards on access", and "a careful balance" would have to be struck "between investigative powers and the right to privacy".
Source: BBC News
Image: A1 Social