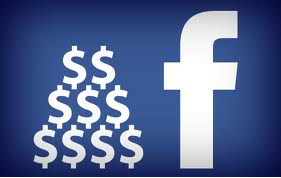 Reuters is reporting that Facebook has agreed to pay $10 million to settle a lawsuit brought by people whose faces and images were used in Sponsored Stories ads. The settlement, however, will not be going to the five Facebook users who brought the lawsuits — it will instead be donated to charity.
Sponsored stories are ads created by companies out of users' interactions with their products or brands. The example that Facebook gives is a user liking a company's page, which is then used to market that company to the user's friends. Sponsored stories are extremely successful compared to other Facebook ad types — they can have between 20 percent and  46 percent higher click-through rates.
The most egregious example of a user becoming the inadvertent spokesman for a less-than-squeaky-clean brand, of course, is Nick Bergus, who became the leading pitchman for Passion Natural Water personal lubricant — in 55-gallon allotments. Bergus' mother may not have found the ad as amusing as his friends did, and therein lies the rub.
The bigger issue, of course, is legality: As Reuters states, California law recognizes the right of individuals to their name and likeness, so companies cannot use people in ads without their consent. It's a lesson that will impact how Facebook runs sponsored stories in the future.
Do you think $10M was fairly a small price to pay for this lawsuit? Feel free to share your opinions with us in the comment box below!
Source: Digg
Image: Mash Tech