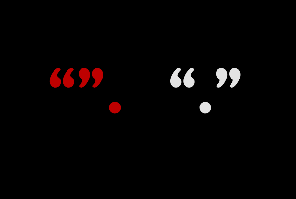 There is little that irks British defenders of the English language more than Americanisms, which they see creeping insidiously into newspaper columns and everyday conversation. But bit by bit British English is invading America too.
"Spot on – it's just ludicrous!" snaps Geoffrey Nunberg, a linguist at the University of California at Berkeley. "You are just impersonating an Englishman when you say spot on. Will do – I hear that from Americans. That should be put into quarantine," he adds.
'Took off like wildfire'
One new entrant into the Merriam-Webster dictionary in 2012 was gastropub (a gentrified pub serving good food), which was first used, according to Kory Stamper, in London's Evening Standard newspaper in 1996, and was first registered on American shores in 2000. Twee (excessively dainty or cute) is another "word of the moment", says Stamper, as is metrosexual (a well-groomed and fashion-conscious heterosexual man) which "took off like wildfire", after it was used in the American TV series Queer Eye.
'Fairly pretentious'
We are not seeing a radical change to the American language, says Jesse Sheidlower, American editor at large of the Oxford English Dictionary – rather a "very small, but noticeable" trend. British TV shows like Top Gear, Dr Who, and Downton Abbey may be another reason more British words are slipping in, as well as the popularity (and easy access via the internet) of British news sources, such as The Guardian, The Economist, The Daily Mail – and the BBC.
Webster introduced the distinctive American spellings of words like "honour" (honor), "colour" (color), "defence" (defense), and "centre" (center), as well as including specifically American words like "skunk" and "chowder".
Though a few people do take umbrage at the use of British words in American English, they are in the minority, says Sheidlower: "In the UK, the use of Americanisms is seen as a sign that culture is going to hell. But Americans think all British people are posh, so – aside from things that are fairly pretentious – no-one would mind."
What other "Britishisms" of the American English have you noticed? Do you also catch yourself using one?
Source: BBC News
Image: Not One-off Britishisms