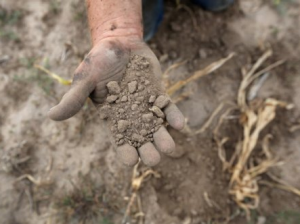 Prediction: 2013 will be a year of serious global crisis. That crisis is predictable, and in fact has already begun. The crisis originates in this summer's extreme weather.
Almost 80% of the continental United States experienced drought conditions. Russia and Australia experienced drought as well. The drought has ruined key crops. The corn harvest is expected to drop to the lowest level since 1995. In just July, prices for corn and wheat jumped about 25% each, prices for soybeans about 17%. These higher grain prices will flow through to higher food prices. For consumers in developed countries, higher food prices are a burden — but in almost all cases, a manageable burden. But step outside the developed world, and the price of food suddenly becomes the single most important fact of human economic life. In poor countries, people typically spend half their incomes on food — and by "food," they mean first and foremost bread.
When grain prices spiked in 2007-2008, bread riots shook 30 countries across the developing world, from Haiti to Bangladesh, according to the Financial Times.   A drought in Russia in 2010 forced suspension of Russian grain exports that year and set in motion the so-called Arab spring.
And if food prices surge again? China is especially vulnerable to food cost inflation. In just one month, July 2011, the cost of living jumped 6.5%. Inflation happily subsided over the course of 2012. Springtime hopes for a bumper U.S. grain crop in 2012 enabled the Chinese central bank to ease credit in the earlier part of the summer. Now the Chinese authorities will face some tough choices over what to do next.
The Arab Spring of 2011 is sometimes compared to the revolutions of 1848. That's apter than people realize: the "hungry '40s" were years of bad harvests across Europe. Hungry people are angry people, and angry people bring governments down.
Are you ready for the global crisis that may befall us next year? Do you think it will cause more uprisings? Share your thoughts and opinions with us!
Source: CNN
Image: The Daily Beast