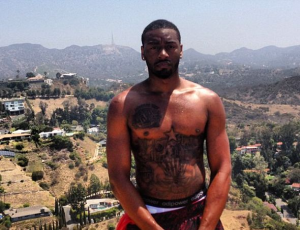 John Wall of the Washington Wizards posted a shirtless photo of himself on Instagram, revealing a series of intricate tattoos on his stomach and chest.
'Isn't breaking new ground'
Most would have taken this opportunity to comment on Wall's body art. Forums would be created to either praise the work he had done or ridicule its existence. But Jason Reid of The Washington Post used Wall's tattoos as a means to argue against the Wizards offering the point guard a max contract extension:
Posing shirtless recently for an Instagram photo, Wall revealed several tattoos. Wall's interest in body art is surprising, considering he previously said he did not have tattoos because of concerns over his image for marketing reasons. Many NBA players do have tattoos, and Wall isn't breaking new ground in sharing his ink with fans through social media.



'Bizarre opinion'
But not every player flip-flops on a topic in such a public way. Factor in that Wall is expected to receive a huge payday from the Wizards next month, and the timing of his tattoo revelation raises questions about his decision making. For a franchise with a history of backing the wrong players, that's food for thought.
Reid goes on a long-winded rant about how Kevin Durant, Derrick Rose and LeBron James all have tattoos, but that Wall isn't them. Thanks for clearing that up, Mr. Reid. We were confused. Some of us were clearly thinking Wall was the second coming of LeBron.
Hopefully the Wizards are more open-minded—and smarter—than Reid. When they begin negotiations with Wall on his next contract, they should do so with his on-court production in mind. Reid can take his bizarre opinion elsewhere.
Are John Wall's tattoos really a big deal in contract signing? Feel free to share your opinion regarding this issue!
Source: Dan Favale | Bleacher Report
Image: Kentucky Sports Radio