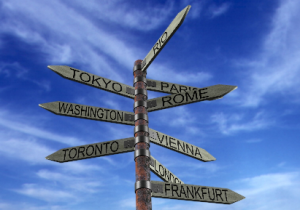 Travel is a great way for everyone to explore a new culture, tribe, place, and food. It helps people understand other people more. So, the next time you are having a hard time thinking of the perfect present for a special day or holiday, think of giving a travel opportunity. This might not be tangible, but its memories and learning will most likely last longer than any of the presents under the tree.
'Understand other people'
Children will have tons of learning when they travel often. They will learn how to be independent, how to figure out solutions for travel dilemmas, how to understand and respect other people with different orientations, and how to find their way back home. These learning will help build them into better children, better citizens, and better friends.
Kids can learn about geography through atlases and travel books. Parents can hang large maps on their walls so that everyone can pinpoint different places every time they see it. Older kids will enjoy more if they are given the chance to select the destination or contribute their own travel ideas. They will be thrilled if they can link their favourite landmark, animal, or water activity to the place you are going to. The possibilities are endless.
'Outside of their comfort zone'
On top of these things, travel gives the whole family an opportunity to bond together outside of their comfort zone. Since each person has to cooperate to make the travel experience smooth and enjoyable, everyone will learn how to be flexible and helpful. Travel will help bring family and friends closer.
Another year is coming up, so it means you have another set of 12 months to plan a special getaway with your loved ones. Give them the gift of travel. They will surely treasure it and the memories that come with it for a very long time.
When was the last time you travelled with your family? Do tell us about your most unforgettable travel experience with your closest friends and loved ones!
Image: Student Tonic