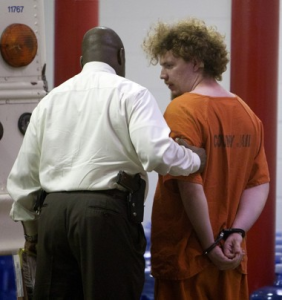 The 20-year-old student accused in a stabbing rampage at a Texas college campus told investigators he had fantasies of killing people and had planned the attack, sheriff's officials said late Tuesday.
'Fantasies of stabbing people to death'
Dylan Quick, 20, was charged with three counts of aggravated assault with a deadly weapon after the stabbings, said Donna Hawkins, an official with the Harris County Prosecutor's Office.
"According to the statement the suspect voluntarily gave investigators, he has had fantasies of stabbing people to death since he was in elementary school," a statement from the Harris County Sheriff's Office said. "He also indicated that he has been planning this incident for some time."
Quick used "a razor-type knife" to stab victims at the Lone Star College's CyFair campus Tuesday, the sheriff office's statement said. Fourteen people were injured in the attack, officials said. Two of them remained hospitalized in critical condition late Tuesday, said Kathryn Klein, a spokeswoman for the Memorial Hermann Texas Trauma Institute.
'Lockdown'
Witnesses of the attack at the campus northwest of Houston described a chaotic scene. Bleeding victims collapsed to the ground. Many students and teachers ran for cover. Some sprang into action, chasing after the suspect and helping the wounded.
Most of the victims had lacerations in their head and neck areas, said Robert Rasa, a spokesman for the CyFair Volunteer Fire Department. The school was on lockdown Tuesday afternoon while authorities combed the campus to ensure no other injured people or attackers were there, Harris County sheriff's spokesman Alan Bernstein said.
The school posted a warning on its website: "Stay away from the area. Seek shelter in a secure location until the incident is resolved."
What do you think is the biggest contributing factor to the rising violence among young people these days? Are parents to blame?
Source: Catherine E. Shoichet and Joe Sutton, CNN
Image: The Washington Post