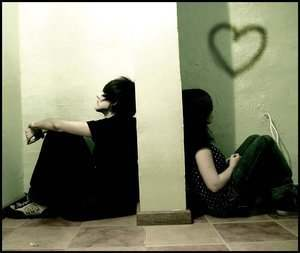 There's no such thing as a relationship without challenges. However, some stumbling blocks are merely garden-variety annoyances, while others are bona fide deal-breakers. Below are five ways to know whether your romance is doomed or likely to go the distance.
1. Conflict Resolution
When you hit  periods of conflict, does it become about who can win and/or who can hurt the other more effectively? Is it characterized by your partner thinking almost exclusively about what is good for him or her, not about what's good for you or the relationship? If any of these statements ring true for you, it's probably a wise decision to get out.
2. Irritating habits versus deal-breakers
Some of the most troubling and potentially deal-breaking problems one can face with a partner are immaturity, addiction, unresolved or untreated mental health issues and abusiveness. You may have always known since childhood that if a partner was abusive to you — especially if he laid a hand on you in anger — that this was your deal-breaker.
3. Focus on yourself for a bit
Often, the easiest way to find clarity about your relationship involves shifting your focus away from it and to the center and joy of your own life instead. Once you identify a couple of these life goals, you'll enter into a process of addressing all the barriers to your own growth — some of which may involve your existing relationship — all of which should provide clear reasons why leaving your current relationship would be preferable to sticking around.
4. Consequences of ending the relationship
If your intuition tells you that your partner may have a volatile reaction, that's a pretty good sign that walking away from your relationship is a good idea. If you're concerned that your partner may engage in self-harm, let key people in his or her life know that your relationship is ending — and that you are concerned about your partner's welfare.
5. Life without your partner
Remember that having love, approval, kindness and appreciation for yourself is at least as important as getting it from someone else; if these feelings are impossible to have while in your current relationship, it's time to get back into having a loving, supportive connection with yourself.
Source: Yahoo News
Image: Graphics Hunt