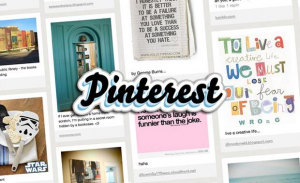 Pinterest is the breakout social network of 2012, but even technology addicts could be excused for missing its rise to success.
The web-based "pinboard," which launched almost two years ago, barely got a mention on Silicon Valley news sites until six months ago, when early adopters suddenly realized that a site with millions of monthly users had sprung up almost unnoticed by the tech press.
That's because Pinterest didn't take the usual route of Web-based startups: romancing early adopters and technology journalists before attempting to "cross the chasm" to mainstream adoption. Instead, Pinterest grew a devoted base of users — most of them female — who enjoy "pinning" items they find around the Web. While clothing, home decor and recipes dominate the site, inspirational quotes and humor are also popular topics for users to add to their pinboards.
How successful is Pinterest? Unique visitors to the site grew 400% from September to December 2011, and just last week one study showed that Pinterest drives more visitors to third-party websites than Google+, YouTube and LinkedIn combined.
So will we see a thousand Pinterest clones bloom, or will the site's stellar growth continue despite others jumping on the trend? I'd say success is assured for Pinterest. Thanks to the "network effects" of these sites — you join because your friends are already there — it'll becoming increasingly hard to compete with the new king, or perhaps queen, of social bookmarking.
Source: CNN
Image: Digital Trends