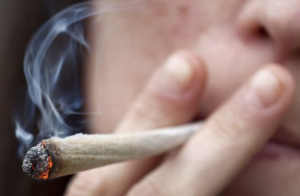 Toking up may help marijuana users to stay slim and lower their risk of developing diabetes, according to the latest study, which suggests that cannabis compounds may help in controlling blood sugar.
'Two-faced relationship'
Although marijuana has a well-deserved reputation for increasing appetite via what stoners call "the munchies," the new research, which was published in the American Journal of Medicine, is not the first to find that the drug has a two-faced relationship to weight. Three prior studies have shown that marijuana users are less likely to be obese, have a lower risk for diabetes and have lower body-mass-index measurements. And these trends occurred despite the fact that they seemed to take in more calories.
Why? "The most important finding is that current users of marijuana appeared to have better carbohydrate metabolism than nonusers," says Murray Mittleman, an associate professor of medicine at Harvard Medical School and the lead author of the study. "Their fasting insulin levels were lower, and they appeared to be less resistant to the insulin produced by their body to maintain a normal blood-sugar level."
'Beneficial effects'
Marijuana users also had higher levels of high-density lipoprotein, the so-called good cholesterol, which can protect against heart disease. And the regular smokers also boasted smaller waistlines: on average, they were 1.5 inches (3.8 cm) slimmer than the former users and those who had never smoked cannabis.
Researchers don't yet know how to explain these correlations — and since the study was not a controlled trial, it's not clear whether marijuana or some other factor in marijuana users' lifestyles actually accounted for the beneficial effects. Studies showed, however, that the cannabinoid brain receptors affected by marijuana are deeply involved in appetite and metabolism. But the exact details of how the compound alters the relationship between appetite, caloric intake and insulin response isn't obvious yet.
Do you think marijuana could be used later on as a legitimate treatment for diabetes? Share your thoughts on this health issue!
Source: Maia Szalavitz, TIME.com, CNN
Image: Fox News