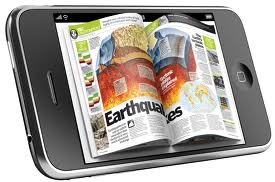 Are you looking for a partner in article publishing that will take care of the distribution process of your product smoothly? Well, look no more because iStaffSource has now developed a reliable system for producing, publishing, and marketing your online articles and magazines to your selected subscribers. Read on and find out what iStaffSource can do for your online magazine business.
'Publishing business'
iStaffSource is a company composed of highly qualified staff from different outsourcing regions around the globe who can competently source, train, hire, and monitor the top virtual manpower fitted for the needs of your small-to-medium business. The company aims to serve you by assisting in the shift from conventional office setup to offshoring, cutting a huge chunk of your operational costs as you go along. And now, aside from the outsourcing of virtual employees, iStaffSource is in the publishing business.
'One easy package'
So, where does iStaffSource come in? In the process of digital publishing, this company will take care of the technical and marketing aspects of publishing, but will leave out the most important step — which is content writing — for you to take charge of. With this process, you will be able to save a huge chunk of your budget allotted for production, publishing, and marketing. It's as easy as 1-2-3. You create your content. You give your finished content to us. Then, we publish and distribute your magazine articles. That's quality and cost-effectiveness rolled into one easy package!
Stop worrying about the errors in your magazine production. Pour out your efforts on the most important foundation of your articles — content creation. And spend your hard-earned cash on publishing services that are well worth it. iStaffSource is your trusted partner in article publishing.
For more details, visit its site and check out what http://www.istaffsource.com has to offer. For more of its services, check out its service list at http://istaffsource.com/our-service/ and see what else it has in store for you. We are looking forward to publishing more awesome magazines with you!
Image: How It Works