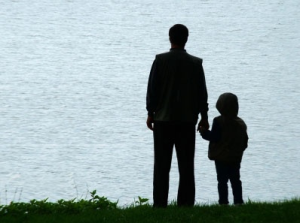 The world has recently celebrated Father's Day and most of us have taken time to go out with our dads and show our love and appreciation for them. Of course, for the previous weeks, we have been bombarded with tips on what to buy for the occasion. But if we were to ask our dads about what they really wanted for a present, would they really choose among an array of stereotyped daddy presents or opt for the intangible things instead?
'Change in attitude'
Maybe our dads don't really need the new neckties, the geekiest gadgets, the poshest clothes, or the dorkiest tools for Father's Day. Maybe deep inside, what they really want (and need) is a change in attitude for their kids. Looking at the direction that today's generation is headed for, I am quite convinced that's what we really need right now.
Most of us have been raised by authoritarian parents who weren't afraid to inflict punishment and discipline, that when we became parents, we have opted to become the opposite of that. We have befriended our kids to the point that they already have little regard for our authority as parents. That is why kids nowadays are the ones exerting authority on their parents.  Children nowadays have become self-entitles, spoiled, rebellious, violent, and insensitive. They think their parents should serve them and that they don't have to care for their parents.
'Role model'
While showing love and compassion on kids is not bad, dads should also balance out his function as the father. Dads, help your kids prepare for their future. Instead of them making demands on you, try exerting a few demands on them so that they will be motivated to strive on their own and to earn what they think they are entitled to. Try enforcing rules and limitations and expose them to different experiences that can teach them valuable life lessons. Teach them to care for their siblings and parents, too. Stop making them feel as if you are scared of disciplining them. Teach them to become good citizens and good persons in general. Of course, do all these with love.
It's not easy being a father. Dads will also feel the roller-coaster emotion of raising a child and keeping the family together. Add to that the demand of working to make ends meet, and you've got a real challenge for the fathers of today's time. This is why dads should strive all the more to function as real dads so that when it's their kids' turn to become parents, they will have a role model to look up to.
How do you show your love and appreciation for your dad? Feel free to share your thoughts with us!
Image: The Gospel Coalition