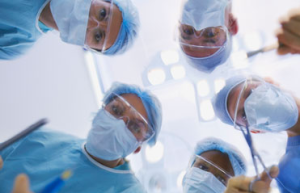 In Syracuse, New York, a resident awoke during a trip to the emergency room to find that doctors were mistakenly preparing to remove her organs.
'Breathing independently'
The Post-Standard reports that in October 2009, Colleen S. Burns was taken to the emergency room at St. Joseph's Hospital Center, suffering from a drug overdose. Although a nurse told doctors that Burns was recovering from her overdose, those same doctors pronounced her dead.
A call was placed to her family informing them that Burns had passed away, and the family subsequently agreed to have her removed from life support and gave the hospital clearance to harvest her organs.
But Burns was not dead. In fact, a number of signs clearly pointed to her being alive. When a nurse performed a mandatory reflex test on Burns, her toes curled downward. She appeared to be breathing independently of a hospital respirator, and her lips and tongue were said to have moved moments before doctors prepared to remove her organs.
'Unnecesary move'
Nonetheless, the nurse then followed instructions to give Burns a powerful sedative, a seemingly unnecessary move if the patient were actually dead. Thankfully, Burns awoke moments before doctors were going to cut her open to remove the organs from her presumed-dead body.
The hospital was sanctioned for its actions and cited for a number of mistakes that placed the patient's health in jeopardy. Burns, who fully recovered from her injuries at the time, committed suicide in 2011 at the age of 41. But her mother says Burns was already suffering from a number of issues and that the hospital incident did not play a role in her eventual suicide.
Do you think the hospital should have been given a heavier sanction for this mistake? Feel free to discuss your opinion with us!
Source: Eric Pfeiffer | Yahoo! News
Image: Channel 4