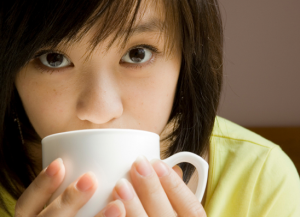 If you can't get through your day without a coffee break or two, here's good news for you: What scientists know so far suggests coffee may help you stay healthy. As usual with medical research, the operative word is "may."
In general, regular coffee drinkers won't be discouraged from continuing the habit, although there are exceptions. More is known about the overall association between coffee and positive health effects than about the mechanism behind it, said Dr. Alberto Ascherio, professor of epidemiology and nutrition at the Harvard School of Public Health.
Antioxidants are one potential reason that good outcomes are seen from coffee. Caffeine itself may also contribute to coffee's positive effects on brain health. Coffee also appears to lower levels of insulin and estrogen. Insulin also plays a role in prostate cancer, another disease coffee may help stave off.  Increased coffee consumption also is associated with longer life, according to Research in the New England Journal of Medicine. Again, no one knows what about coffee would make people live longer, but Ascherio theorizes it could be the protection against type II diabetes, Parkinson's, depression and suicidal tendencies.
As common sense might suggest, the greatest overall benefits appear to be in people who drink coffee at moderate levels: two to three cups a day. But there are exceptions: A May 2011 study found that men who drink six or more cups a day had a decreased risk of fatal prostate cancer.
Doctors may never consider coffee a standard recommendation because of individuals' varying susceptibility to side effects. Those include headaches, insomnia, heartburn and palpitations, not to mention urinary urgency. People who get fast heartbeats may need to steer clear of caffeinated coffee, too. Others don't drink coffee because it irritates their stomachs. While all the evidence taken together suggests benefits from coffee, the burden of proof still isn't quite strong enough, because these are associations, not a demonstration that coffee causes anything.
How often do you drink coffee? Do you think it is good or bad for your health? Share your java likes and gripes with us!
Source: CNN
Image: Dreamer