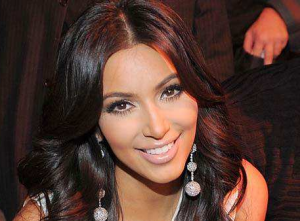 After Kim Kardashian and Kris Humphries earned an estimated $17 million on their big day, the reality TV star has reportedly done some good with her goods.
Months after their $10 million wedding, Kardashian has reportedly donated double the value of her wedding gifts to charity, a source close to her tells TMZ exclusively. In thank-you notes sent to wedding guests and obtained by TMZ, Kardashian stated that the worth of the gifts received at the wedding — estimated at $100,000 — were donated to the Dream Foundation, which grants wishes for adults facing life-threatening illnesses.
"I would like to thank you for your generous and thoughtful wedding gift," the note reads. "It has taken me some time to pull everything together but I wanted to let you know that the money for every gift received by me at my wedding has been donated to the Dream Foundation: An organization that I am very passionate about."
The Dream Foundation initially received the money in November, Erin Lynch, a spokesperson for the organization had confirmed with HuffPost. Kim had told Self magazine in April that giving makes her feel warm and fuzzy.
"Donating to charity makes me feel good. I give away 10 percent of my money to different charities, like the Dream Foundation. If I can help someone with a terminal illness visit a loved one they might not have been with for 10 years, it's the greatest feeling in the world to me. If you give away, you'll always prosper."
Source: Huffington Post
Image: On The Red Carpet