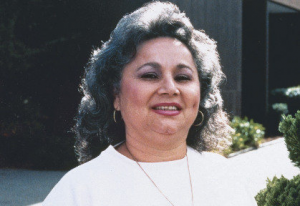 A 69-year-old woman known throughout the drug world as the "Godmother of Cocaine" was gunned down by an assassin on a motorcycle in Colombia Monday, according to international news reports.
Griselda Blanco, once listed alongside Pablo Escobar as one of the "most notorious drug lords of the 1980s" by the Drug Enforcement Administration, was fatally shot as she left a butcher's shop in western Medellin Monday afternoon, according to a report by Univision and El Colombiano. Colombia's El Espectador reported authorities are looking for Blanco's killers and are investigating possible motives for the killing.
Blanco served nearly 20 years in an American prison on drug trafficking charges and was at one point tied to as many as 40 murders in the U.S., according to a 1997 Senate testimony given by then-director of DEA international operations Michael Horn. Horn said that Blanco ordered a Florida mall shooting in 1979 that left two dead and four injured, and she apparently enjoyed her line of work.
Court documents filed in 1988, three years after Blanco was caught, detail the shadowy, decade-long hunt for the queenpin that involved federal agents chasing false identities and checking Miami hospitals for gunshot wound victims that matched Blanco's description. But she wasn't able to elude them forever and after being captured in 1985 in Irvin, Calif. and serving nearly two decades behind bars in America, Blanco was released from prison and deported back to Colombia in 2004.
Did Griselda Blanco deserve to be gunned down in broad daylight? What do you think is the motive behind the assassination of the notorious "Godmother of Cocaine"? Feel free to share your opinions with us!
Image: This is 50