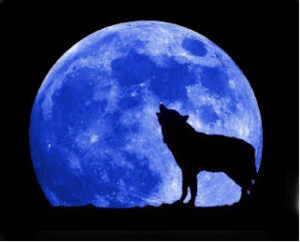 The biggest full moon of the year will rise Saturday (May 5) as Earth's only satellite swings into its perigee, or closest approach to Earth. This so-called "supermoon" will appear extra big and extra bright. In honor of the moon's big show, we're dispelling a few myths about the Earth's rocky satellite:
Myth 1: The Moon Makes Us Crazy
The word lunacy traces its roots to the word "lunar," and plenty of people, from nurses to police officers, will tell you that things get wild around the full moon. But this non-supernatural equivalent of the werewolf myth doesn't hold water. A 1985 review of the literature on the timing of mental illness and the moon found that the folklore that links the full moon with mental breakdowns, criminal behavior and other disturbances has no basis in scientific data.
Myth 2: The Supermoon Can Cause Disasters
The reason we have supermoons is because the moon's orbit is not perfectly circular. When it swings closer to Earth on its elliptical path, the moon does exert a bit more of a gravitational pull on our planet. But it's nothing Earth can't handle.
Myth 3: The Moon Landing Was a Hoax
As thinly sourced as it is, the hoax theories can be frustrating to those who risked their lives to get to the moon. In 2002, Buzz Aldrin, one of the members of the original 1969 Apollo 11 mission, was dogged by conspiracy theorist Bart Sibrel at an event. When Sibrel blocked Aldrin's path and called him a "coward" and a "liar," the then-72-year-old astronaut punched Sibrel in the face.
What other myths about the moon have you encountered? Feel free to share them with us!
Source: Yahoo News
Image: Science & Myth