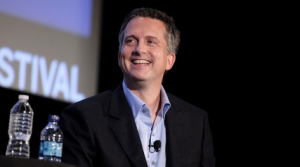 Bill Simmons was reportedly suspended from Twitter by ESPN for his critique of the network's popular debate show First Take. As noted, Simmons took to Twitter in a few instances following the awkward moment between Richard Sherman and Skip Bayless.
'Awful and embarrassing'
Here are some remarks that still remain active on Twitter.
"It's amazing to me that people get so worked up about First Take. Who cares? Just don't watch it. There are like 800 TV channels."

"I am not defending this segment -http://youtu.be/j6x-O3kb1sI  – I thought it was awful and embarrassing to everyone involved. Seriously."

"But what bothers me about the reaction to that segment is people saying Richard Sherman "won." Nobody won. Everyone lost. Including ESPN."
'Rare act of defiance'
Again, this was a moment that many fans found wonderful. When someone from ESPN blasts the show that seems to annoy more than entertain, you are going to win over some appreciative fans. Still, the moment Simmons tweeted his critique, most of us had to take a step back and consider the backlash. It was like being a kid all over again and watching one of your buddies tell off their parents in a rare act of defiance.
The only thing to do in that instance is grab a seat and stick around for the fireworks.
What do you think of Bill Simmon's tweets above? Did ESPN do the right thing when they suspended him from Twitter?
Source: Gabe Zaldivar, Bleacher Report
Image: Mashable