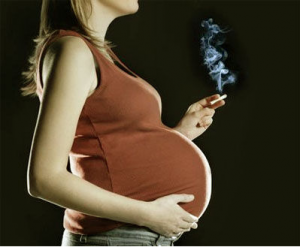 Time-lapse photography has shown that embryos of smoking women develop more slowly. French academics in an IVF clinic took regular pictures of an egg from the moment it was fertilised until it was ready to be implanted into the mother. At all stages of development, embryos from smokers were consistently a couple of hours behind, a study showed.
The lead researcher, from Nantes University Hospital, said: "You want a baby, quit smoking". Smoking is known to reduce the chances of having a child. It is why some hospitals in the UK ask couples to give up smoking before they are given fertility treatment.
Researchers watched 868 embryos develop – 139 from smokers. In the clinic the embryos of non-smokers reached the five-cell stage after 49 hours. In the smokers it took 50 hours. The eight-cell stage took 62 hours in smokers' embryos, while non-smokers' embryos reached that point after 58 hours.
Senior embryologist and lead researcher, Dr Thomas Freour, told the BBC: "Embryos from smoking women, they behave slower, there is a delay in their development. On average it is about two hours, it is significant and nobody knew that before."
This study cannot say what impact the slower development has, or if this affected the chances of having a child. Dr Freour speculated that "if they go slower, maybe something is starting to go wrong and they wouldn't implant." The findings were presented at the European Society for Human Reproduction and Embryology (ESHRE) meeting in Turkey.
If you are planning to have a baby, are you willing to quit smoking for your future baby's health? Feel free to share your thoughts and opinions with us!
Source: BBC News
Image: Computer Bites