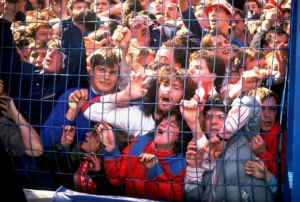 David Cameron has said he is profoundly sorry for the "double injustice" of the Hillsborough football disaster. Speaking after an independent report into previously unseen documents about the tragedy, the prime minister said police had failed to do enough and had also tried to blame Liverpool fans. Ninety-six fans died after a crush at Sheffield Wednesday's ground in 1989.
Campaigner Trevor Hicks said the report showed a faster response from emergency services could have saved lives. Mr Hicks, who lost two daughters in the disaster and is a member of the family support group, said it would now press for criminal action against those involved in the disaster. The report has been compiled by the Hillsborough Independent Panel, which scrutinised more than 450,000 pages of documents over the last 18 months.
By analysing post-mortem test results, the panel found 28 of the 96 victims had no "obstruction of blood circulation" and there was "separate evidence that, in 31, the heart and lungs had continued to function after the crush". The medical advisor on the panel, Dr Bill Kirkup, said up to 41 of the 96 who died could have potentially been saved if they had received treatment earlier.
The report comes after 23 years of campaigning from Liverpool fans and relatives of the victims to find out exactly what happened on the day of the disaster, which saw the biggest loss of life at any UK sporting event.
The report showed police and emergency services had made "strenuous attempts" to deflect the blame for the disaster on to fans.  The report also found South Yorkshire Police had changed some of the 164 statements made in the wake of the tragedy. It found 116 of the police statements identified for "substantive amendment" had been "amended to remove or alter comments unfavourable to South Yorkshire Police".
What punishment should be given to those at fault for the cover-up in the Hillsborough football tragedy? Share your opinions with us via the comment box below!
Source: BBC News
Image: Coming Home Newcastle