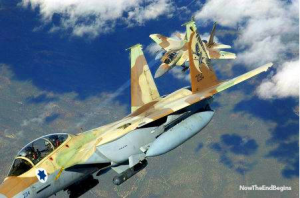 Defense Secretary Leon Panetta has a lot on his mind these days, from cutting the defense budget to managing the drawdown of U.S. forces in Afghanistan. But his biggest worry is the growing possibility that Israel will attack Iran over the next few months.
Panetta believes there is a strong likelihood that Israel will strike Iran in April, May or June — before Iran enters what Israelis described as a "zone of immunity" to commence building a nuclear bomb. Very soon, the Israelis fear, the Iranians will have stored enough enriched uranium in deep underground facilities to make a weapon — and only the United States could then stop them militarily.
Israeli Defense Minister Ehud Barak may have signaled the prospect of an Israeli attack soon when he asked last month to postpone a planned U.S.-Israel military exercise that would culminate in a live-fire phase in May. Barak apologized that Israel couldn't devote the resources to the annual exercise this spring.
President Obama and Panetta are said to have cautioned the Israelis that the United States opposes an attack, believing that it would derail an increasingly successful international economic sanctions program and other non-military efforts to stop Iran from crossing the threshold.
U.S. officials don't think that Netanyahu has made a final decision to attack, and they note that top Israeli intelligence officials remain skeptical of the project. But senior Americans doubt that the Israelis are bluffing. They're worrying about the guns of spring — and the unintended consequences.
Source: Digg
Image: Now  The End Begins