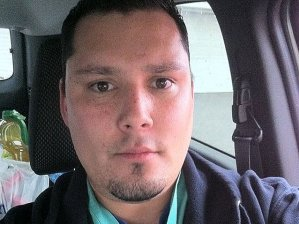 The New Hampshire hospital lab technician indicted last week for infecting 31 people with Hepatitis C might have infected "tens of thousands" of patients in at least 13 hospitals, ABC News has learned.
David Kwiatkowski, a former lab technician at Exeter Hospital in New Hampshire, had allegedly been stealing the Fentanyl syringes intended for patients, injecting his own arm and then refilling those empty syringes with another liquid-like saline, according to astatement from the United States Attorney's Office in New Hampshire.
Exeter Hospital issued a press release this week, indicating that the state department of Health And Human Services and its Division of Public Health Services have decided to expand Hepatitis C testing to anyone who was a patient in one of the hospital operating rooms or the intensive care unit. Government health officials are urging about 6,000 patients to get tested in Exeter Hospital alone, according to the release.
Kwiatkowski was arrested and indicted on July 19 for acquiring a controlled substance by fraud and tampering with a consumer product with "reckless disregard" for the risk of others, according to an affidavit filed in U.S. District Court for the District of New Hampshire. But Marlborough Police actually picked Kwiatkowski up at a Massachusetts Holiday Inn nearly a week before his arrest, on a July 13 medical call, according to police narrative obtained by ABCNews.com. After finding Kwiatkowski intoxicated and surrounded by pills and a note, officers determined he was "trying to harm himself." Officer James O'Malley said he noticed pills strewn about the floor and on a glass table. He also found what appeared to be a suicide note signed by Kwiatkowski.
Kwiatkowski was known for erratic behavior and suspected of abusing controlled substances, according to the affidavit. Kwiatkowski also had a tendency to lie, employees told investigators.
Do you think David Kwiatkowski had been intentionally infecting patients with Hepatitis C for a long time? Tell us what you think about this  "serial infector."
Image: CBS Boston