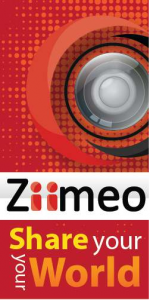 Ziimeo is one of the up-and-coming media sharing websites that has improved a lot since its launching. During the previous year, it has started out as a simple online community for travel lovers worldwide. With only a handful of members at first, it has struggled to compete with other giants of its own genre. But now, it has come a long way.
Unlike other bigger websites that are limited to video sharing only, Ziimeo has opened its doors for sharing of other types of media such as images, music, and even games! With a diverse offer, Ziimeo has continued to attract travel junkies from all corners of the world. It has not stopped innovating and has continued to strive for enrichment, improvement, and excellence. Over the last few months, Ziimeo has developed and incorporated new features within the site that are sure to be of great use and pleasure to its loyal members.
Whorush:
6 sites by this AdSense ID
Among Ziimeo's many new features are the HD Active, Travel Club, Travel Deals, Insurance, Foundation, Careers, Poll, eStore, Create, Directory, Mobile, World Clock, and Streaming. All these were created to boost the enjoyment of both Ziimeo members and visitors.
Before, Ziimeo's humble yet strong beginnings have been likened to the David-and-Goliath story in contrast to its giant predecessors like YouTube. And true to its word, Ziimeo will continue to shine, innovate, and grow bigger and stronger for its loyal community members. As more and more members join the Ziimeo community, travel lovers will be given the time to shine and be recognized worldwide.
Image: KozMedia