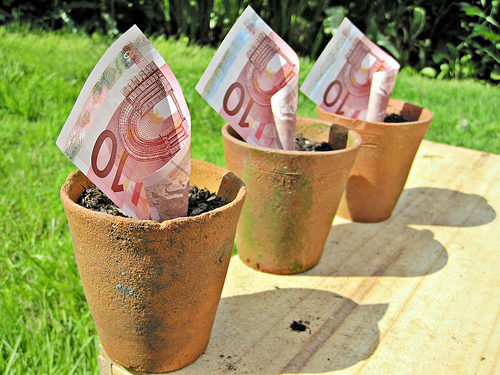 As European leaders unveil their latest plan to solve the debt crisis, economists and market experts aren't convinced they'll actually be successful. At least one group says there are one too many obstacles and chances are, the currency union will break up, triggering an end of the euro as we know it.
"Three years after the first 'once in a generation' financial crisis, we may now be entering the end game for a euro of 17 countries," said Graeme Leach, chief economist at the Institute of Directors, a London-based non-political organization comprising 43,000 business leaders worldwide, but primarily in the United Kingdom.
Leach argues that the collapse of the euro is inevitable without the ECB's virtually limitless financial support. ECB President Mario Draghi has firmly said, time and time again, that the central bank's only mandate is to prevent inflation. The latest moves are steps in the right direction, but much more is needed, say experts.
European leaders, particularly from France and Germany — the eurozone's two largest economies — have had very different views on the ultimate role of the fiscal compact, and the latest proposals are just "too little, too late, and miss the structural problem," said Leach.
European leaders have a lot of work to do, and kicking the can down the road only increases the risks of an end to the eurozone. Despite the multitude and extent of the political disagreements that could lead to the eurozone's crumble in the near-term, more optimistic experts say Europe's leaders will likely find a middle ground to avoid the severe economic consequences.
Source: CNN.com