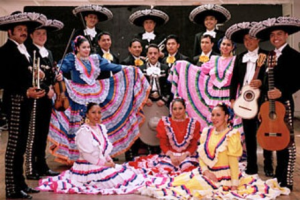 Here's what Cinco de Mayo has become in the U.S.: a celebration of all things Mexican, from mariachi music to sombreros, marked by schools, politicians and companies selling everything from beans to beer.
Often mistaken for Mexican Independence Day (that's Sept. 16), Cinco de Mayo commemorates the 1862 Battle of Puebla between the victorious ragtag army of largely Mexican Indian soldiers against the invading French forces of Napoleon III. Mexican Americans, during the Chicano Movement of the 1970s, adopted the holiday for its David vs. Goliath storyline as motivation for civil rights struggles in Texas and California.
Over the years, the holiday has been adopted by beer companies as a way to penetrate the growing Latino market, even as the historical origins of the holiday remain largely forgotten. The Cinco de Mayo-Civil War link remained until the Mexican Revolution, which sparked another wave of Mexican immigration to the U.S. Those immigrants had no connection to Cinco de Mayo — except that U.S. Latinos celebrated it.
The holiday spread outside of the American Southwest as more Latinos moved to new areas around the country. Alyssa Gutierrez, 35, a teacher who is originally from Robstown, Texas but now lives in New York's Harlem neighborhood, said Cinco de Mayo was barely noticed when she moved to New York in 1998. "Now there are Mexican restaurants on almost every block and all do something on Cinco de Mayo, usually around a boxing match," said Gutierrez. But not all buy in. "To others," she added, "this holiday is kind of viewed as a joke because they feel it's their culture that is being appropriated and exploited."
How about you — what, for you, is Cinco De Mayo? Tell us your thoughts!
Source: Yahoo News
Image: Global Times