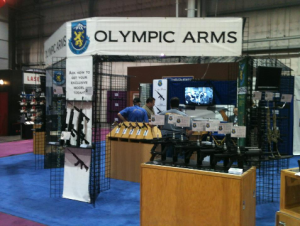 Olympic Arms, a manufacturer of semiautomatic rifles and AR-15-style firearms, announced Tuesday it will no longer be doing business in New York as a result of the state's new ban on assault-style weapons, according to the Times Union.
'Exceeds the authority granted'
The company explained its decision in a post on its Facebook page: "Legislation recently passed in the State of New York outlaws the AR15 and many other firearms, and will make it illegal for the good and free citizens of New York to own a large selection of legal and safe firearms and magazines. We feel as though the passage of this legislation exceeds the authority granted to the government of New York by its citizens, and violates the Constitution of the United States."
'Misdemeanor charge'
New York Gov. Cuomo last month signed into law tough legislation aimed at strengthening state laws on assault weapons, gun-magazine capacity and reporting potential harmful behavior. Though the law allows law enforcement agencies to purchase assault-style weapons, Olympic says it will no longer serve the state's first responders.
The law also restricts ammunition magazines from 10 to seven bullets and current owners of higher-capacity magazines have a year to sell them out of state. An owner caught at home with eight or more bullets in a magazine could face a misdemeanor charge. Cuomo cited the December killings of 20 first-graders and six educators at a Connecticut elementary school as one of his motivations for pushing the gun legislation.
Do you support Olympic Arms' decision to stop selling firearms in New York? Tell us about your view on gun control. Share your thoughts with us via the comment box below!
Source: Fox News
Image: Liberty News